Content Writing
You can not ignore the importance of unique written content. The search engines crawl, index and rank this essential piece of your website prior to potential customers finding this content and ending up on your website. TWD is able to create dynamic web content with impressive visual appeal. Engaging graphical design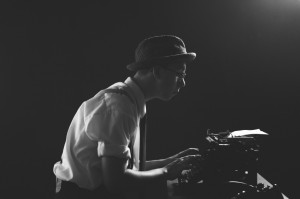 is important, as it creates a strong image and presence connected to your business and website. However, once the viewer is engaged, they will naturally start going through the information available on your website to determine whether your business is worthy of their time and money. Many webmasters have already understood the importance of hiring a professional web designer in order to create a perfect dynamic web presence and now they also begin to realize the importance of hiring professional content writers. For content writing, they also need their own expertise similar to a web designer. This helps to create compelling and persuasive articles on your website and as a result, ranking could be enhanced and customer base can be increased with this content. Your dynamic website will initially draw the attention of the visitor, but it is your website content that will determine whether or not each visitor will become your new customer.
At TWD, our content writing has been producing the best content for newspapers, publications, and web content for many years.  Written content must do far more than simply explain information. The written content shown on your website pages must engage and persuade the reader to let them know that they have found something they are looking for and ultimately encourage the user to engage your services. The internet reader should clearly understand that the content presented by your website is professional and is the best supplier among all similar companies. You want to be unique and set apart from the crowd.
Another important thing is the reaction of visitors created. In order for the visitors to find the content, that content must be highly optimized to index and rank high in the Search Engines. The content must be Search Engine Optimized to rank well with the search engines. With ideal Search Engine Optimization, the keywords and key phrases must be fully utilized throughout your articles for the dual purpose of achieving clarity and functionality. Well written content which is SEO will bring more visitors to your website through higher rankings. It is an leading investment that yields large and long-term dividends.
Custom Content
Truckee Web Designer offers unique website content writing service that is totally search engine optimized. If your pages are written well by a highly experienced copywriter, it will surely increase your website's ranking while at the same time, engaging visitors and delivering new clients.
Please contact TWD today about our professional copywriting services for your website needs.