Social Media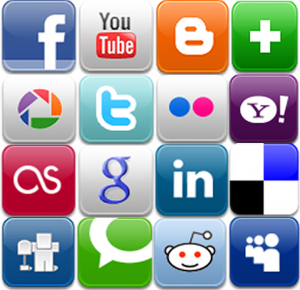 Social media such as Facebook and Twitter have the capacity to improve user experience of visitors, repeat and new customers to your website. Most of the search engines are now using the amount and quality of these social media interactions to determine a website's authority and relevance. Moreover, social media is an easy and efficient way to communicate with old and new customers regarding your company's latest products and services. Needless to say, it is compelling to have a strong social media presence. The social media expert team at TWD has the experience all forms of social media knowledge including Facebook, Twitter, Linkedin, Google+, YouTube, StumbleUpon, Myspace, Digg, Delicious, Reddit and many more. The social media networking campaign needs be joined into each client's comprehensive marketing campaign in order to produce the best results.
Using social media marketing, you can target specific audiences with your ads and pass specific campaigns to them. Social media that is properly done incorporates aspects of blogging, client testimonials and reviews, company branding and much more. Our highly experienced social media staff will help to deliver more traffic to your website with these specialized campaigns.
Social Media is Rising in Importance
Social media controls the human lives in a more and more dominant way. In these days, there are more than 800 million Facebook members and over 500 million twitter members. If you cannot actively utilize these services, your competitors will take away your customers. We work to extract the highest value for our clients out of these marketing campaigns tirelessly. A high-quality social marketing is a full time job; we will handle these tedious tasks in our various options while allowing you to focus on your business.
Your business need to be thrown into the world of social media marketing as soon as possible with the guidance of social media experts. This is yet another way to enlarge your client base and create repeat patronage and referrals by client interaction.
Contact Truckee Web Designer today for answers to all of your social media related questions.